Kitchen Basement Renovation in Toronto ON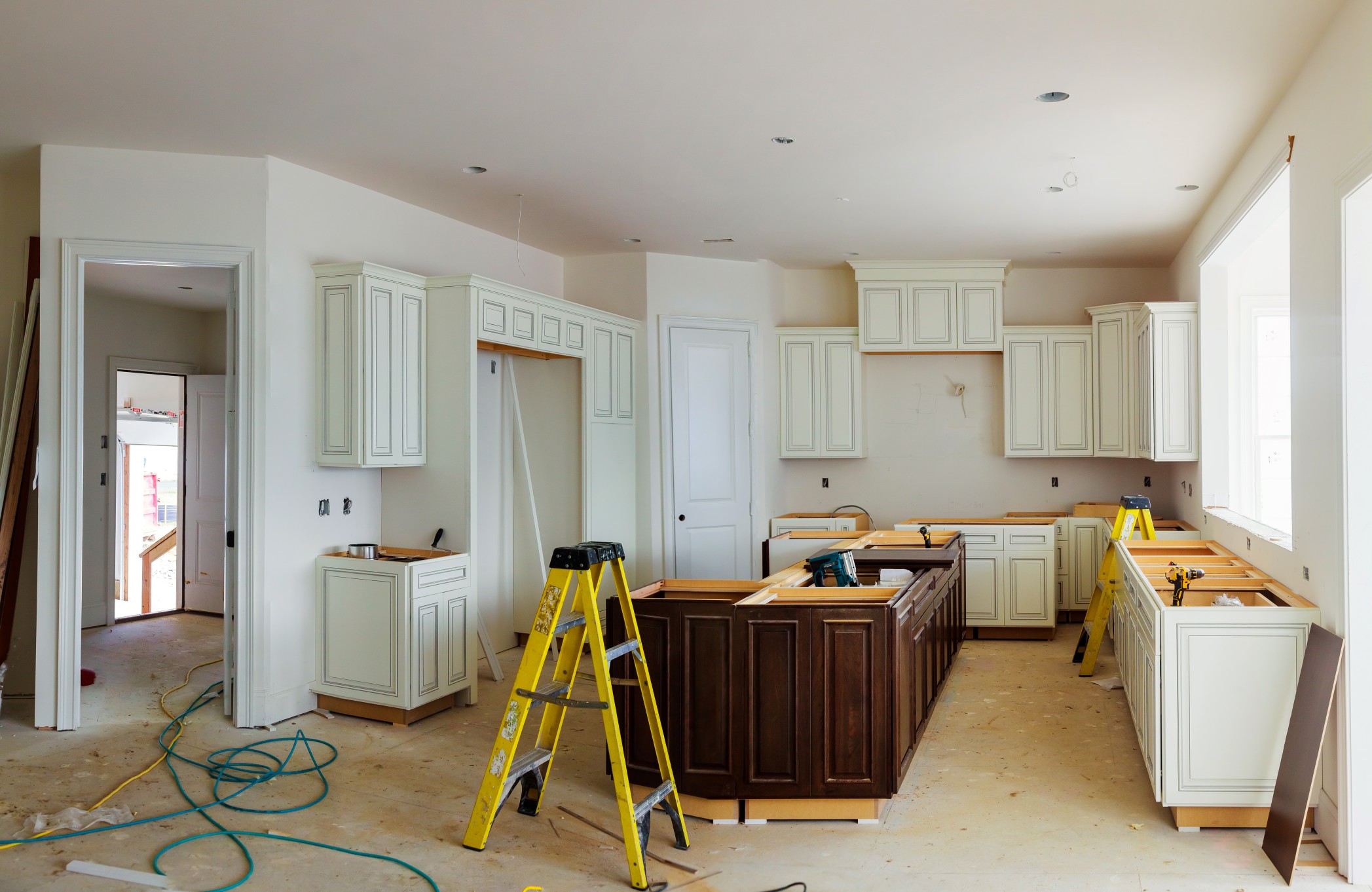 Our Kitchen Basement Renovations service in Toronto will assist you at any time when you can clearly tell that your kitchen is in need of repair. We always make certain that our deserving clients are pleased with the final outcome of their kitchen basement renovation.
No matter how unclean and disorganized your kitchen is, we will transform it into something spectacular. We never exaggerate our achievements, which is why we are highly recommended by our loyal clientele who are always amazed by our outstanding results.
We value quality above quantity, which is why when you view your completely remodeled kitchen, you will notice how nicely we have transformed the overall appearance of your kitchen. We never force our choices on our customers; instead, we always question them about their preferences. So, if you have any questions, please don't hesitate to contact us and get a free quote.
Basement Kitchen in Toronto
It is now more valuable than ever to have a kitchen incorporated into your basement. In today's society, many homeowners use their basements as entertainment rooms where they may gather with their families to spend time together. A basement kitchen is an excellent option to maximize the usable area in your basement while also increasing its functionality and utility.
Many individuals choose to convert their basements into a family room, guest bedroom, bachelor flat, or legal secondary dwelling. As a result, it makes a great deal of sense to make the environment as pleasant as possible and useful by adding a kitchen or kitchenette.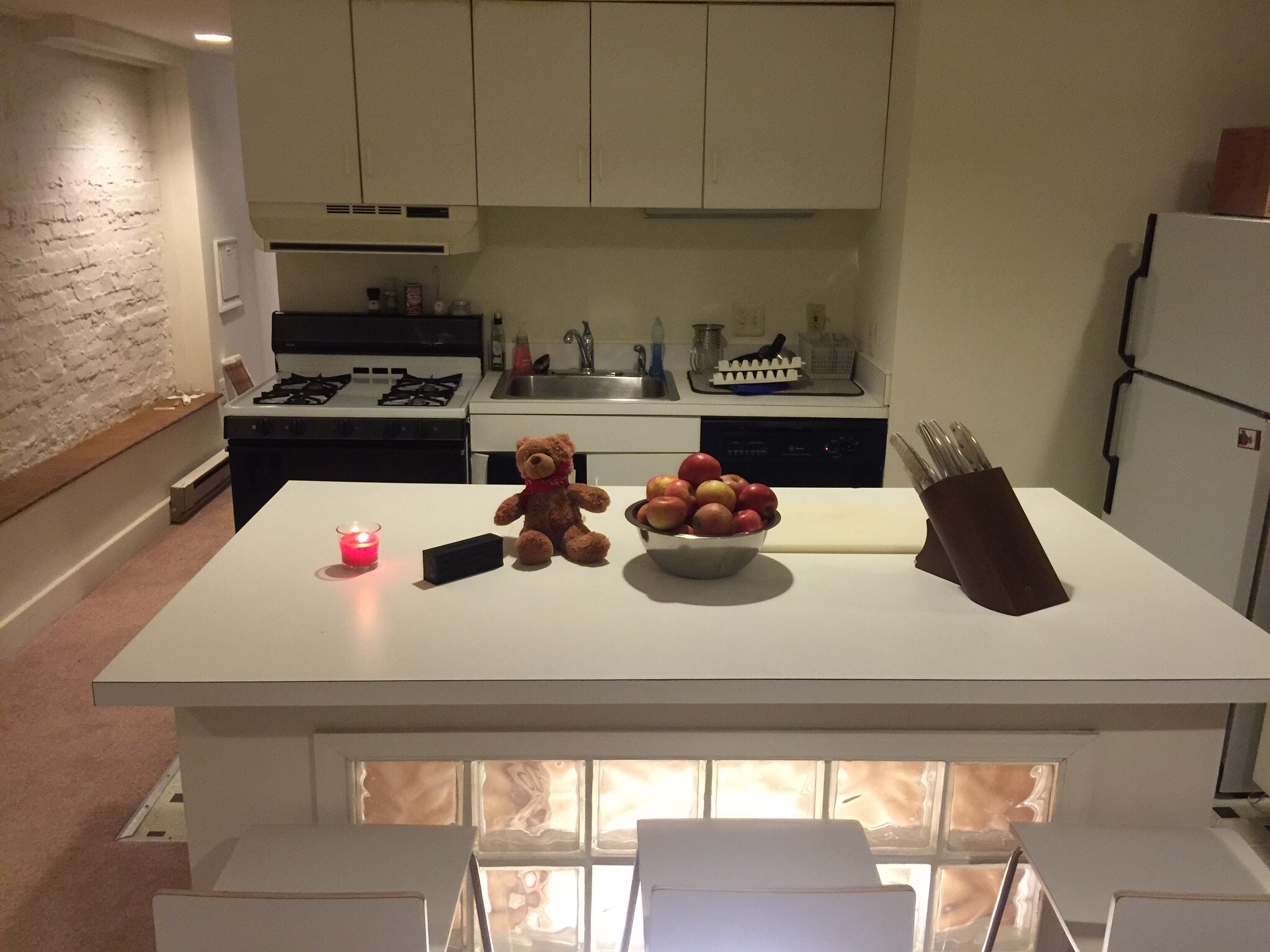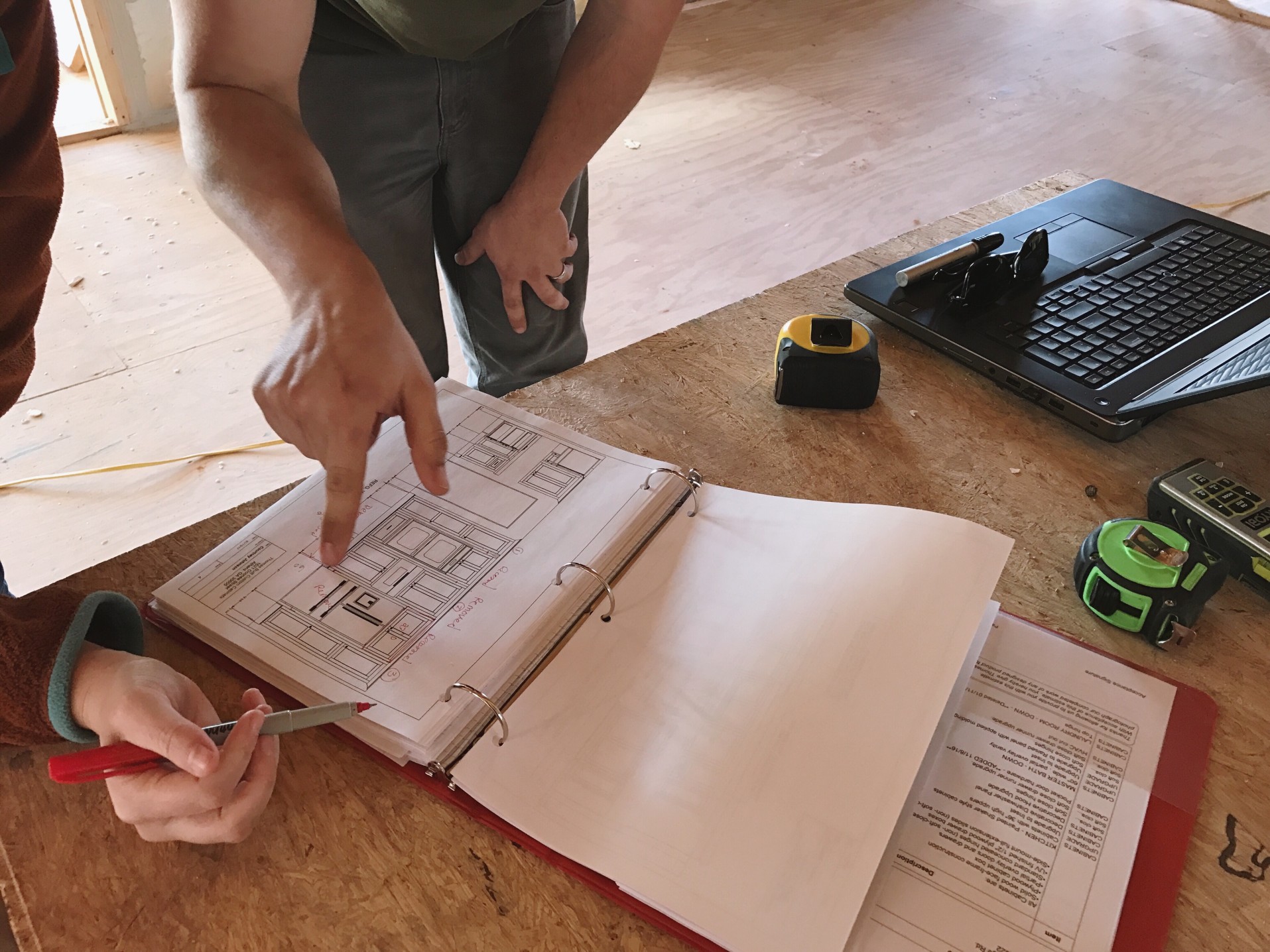 Toronto Basement Kitchen Planning
You must take precautions to ensure that your basement kitchen is designed and situated in the right area. It must be both practical and aesthetically pleasing to the layout of your overall basement. You may completely transform the appearance of your kitchenette so that it is completely different from the kitchen on the main level. The planning stage of the kitchen is a critical element of the project. To guarantee that your kitchen continues to function for an extended period of time without interruption, careful planning is required. Always make sure that you and your contractor discuss all of your kitchen needs before any work begins. You should also be open about your budget situation and make certain that the contractor is aware of any structural weaknesses in your home or water flow concerns.
You must first determine if your basement is completed or unfinished before proceeding with the kitchen installation. If you have an unfinished basement, you'll need to do some pre-construction repairs.
Hire a professional contractor who will liaise with the plumber, electrician, and cabinet builder to ensure that everything is completed to building code specs by licensed, insured tradespeople.
Basement Kitchen Design Tips in Toronto
Our customers are getting more and more creative with each passing day as they experiment with various kitchen designs and concepts.  Our clients are already turning their basements into living spaces, with some even converting their basements into basement kitchenettes. People are allocating a portion of their basements for the purpose of installing kitchenettes.
A basement kitchenette is one of the best things to do that offers function and adds value to your home. It could be a part of the room where family members gather for meals; it could be a part of the guest bedroom where guests can enjoy refreshments and snacks without having to go to the main kitchen, or it could even be a part of the theatre where people can get drinks quickly and conveniently. But most of all once you have a working kitchen/kitchenette in your basement you have the potential to add revenues to your monthly income by potentially renting out your basement.
Here are just a few design tips to consider:
Pay attention to any required maintenance
Maintenance is typically neglected when a new kitchen is built, but later homeowners realize its importance. Basements are seldom utilized; thus, they collect more dust than the main level. So use materials that are simple to clean. Also, the dampness in basements is why an all-wood kitchen is not advised. Choose easy-to-clean surfaces like quartz or recycled glass.
Minimize the use of dark colors
Because basements lack natural light, darker colors may be overpowering. Choosing all-white paint will also attract dirt. To maintain the look of light and airy, choose neutral paint colors like taupe or beige. You may also mix two colors to define your functional kitchen. If you want to highlight your basement kitchen design, use a contrasting countertop color and add brass or golden hardware.
Avoid Heavy-duty furniture
You don't want to keep renovating your basement kitchen. To save room in your basement, avoid heavy dining tables and antique cabinets in favor of functional, lightweight furniture that can be moved about or uninstalled. You may also use movable furniture to refresh the appearance of your basement. This is one of the most popular tiny basement kitchen ideas, but it can also be utilized for larger basements.
Invest in a kitchenette and a dining space
A dining room is required for big gatherings in the basement. A bar table is insufficient. You may also use patio chairs in your dining room to create a patio atmosphere. This not only ensures comfortable sitting but also makes innovative use of lightweight furnishings.
Be space-conscious
Be careful not to overdo it in the basement. The fancy makers and fryers may be utilized on the main level. Heavy appliances may cram your basement and make it seem crowded. That's why you need a big basement.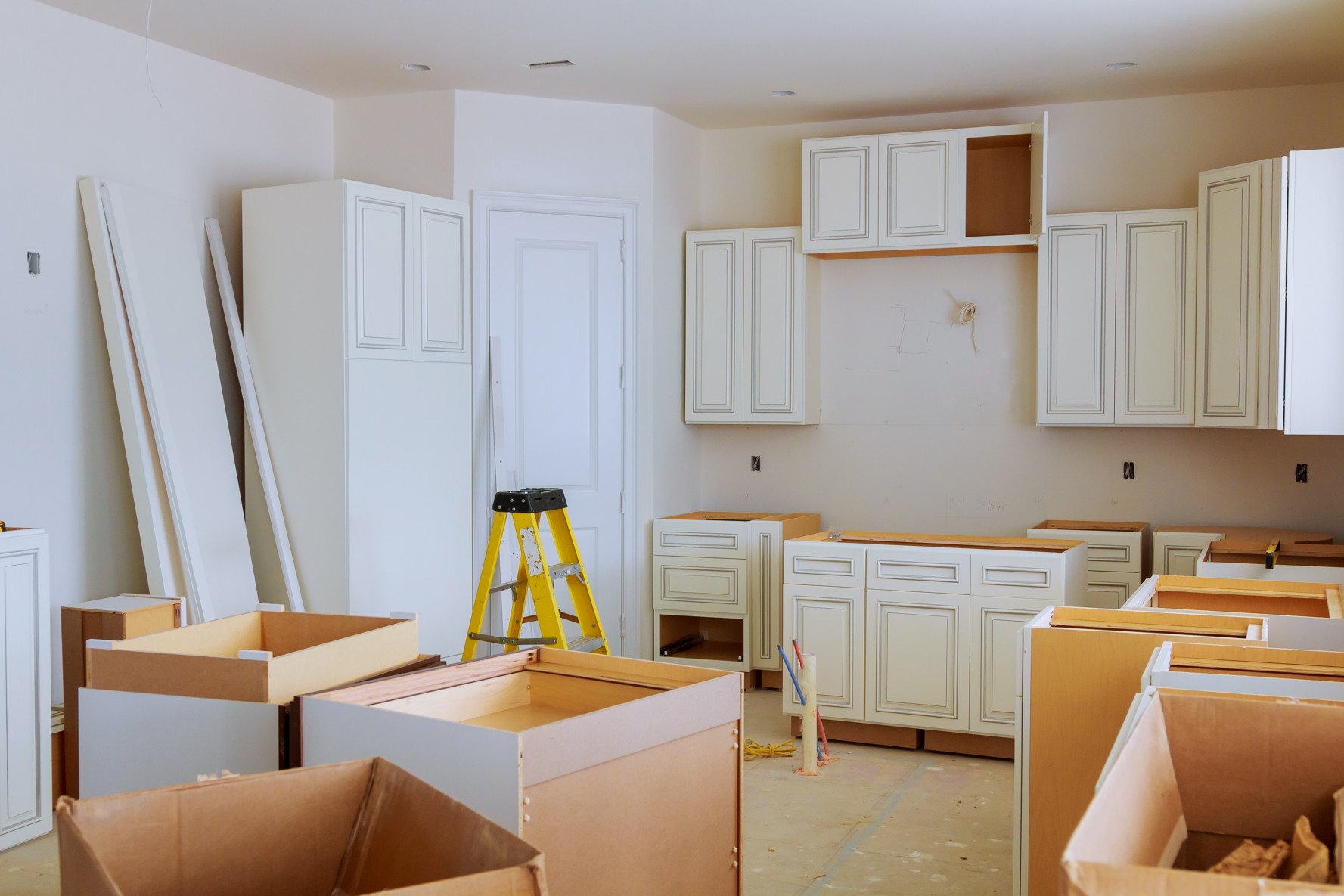 Basement Renovations in Toronto
Our basement renovation contractors on our team are among the best in the business, as are the commercial and residential renovation contractors. We are licensed, bonded, and insured, so you can put your trust in us to complete your remodeling projects without having to worry about being liable for any damages. Turn your unfinished basement into an entertainment space for your friends and family, or use it as an office space or a personal gym for yourself and your pals.
Our basement renovation professionals are dedicated to transforming your unfinished or finished basement into a completed space to enjoy. Basements have the unique ability to morph into anything, from a kid's play space to a movie, a bar, and anything else you may imagine! Our mission is to turn your visions into a tangible reality. In this industry, we have over 10 years of expertise, and we are the best basement renovation company in the city of Toronto.
Our enthusiastic and devoted team of basement renovations professionals is ready to assist you with any and all of your basement finishing requirements. When it comes to putting your basement renovation idea into reality, our team provides high-quality materials and first-rate service. We are well-known for our client-centered approach; our first objective is to ensure that our customers are completely satisfied at all costs.
Basement finishing is a cost-effective method of converting empty or unused space into a functional living space. We're not simply basement finish contractors; we're also basement construction specialists. Our procedure consists of following industry-standard processes to complete a basement from scratch. With great attention to detail and care, your finished basement will prove to be a fantastic investment. We can use a variety of basement finishing ideas to create the basement that is most appropriate for your requirements. We have a choice of basement designs to choose from, and our team of professional basement builders can personalize your project to your specifications.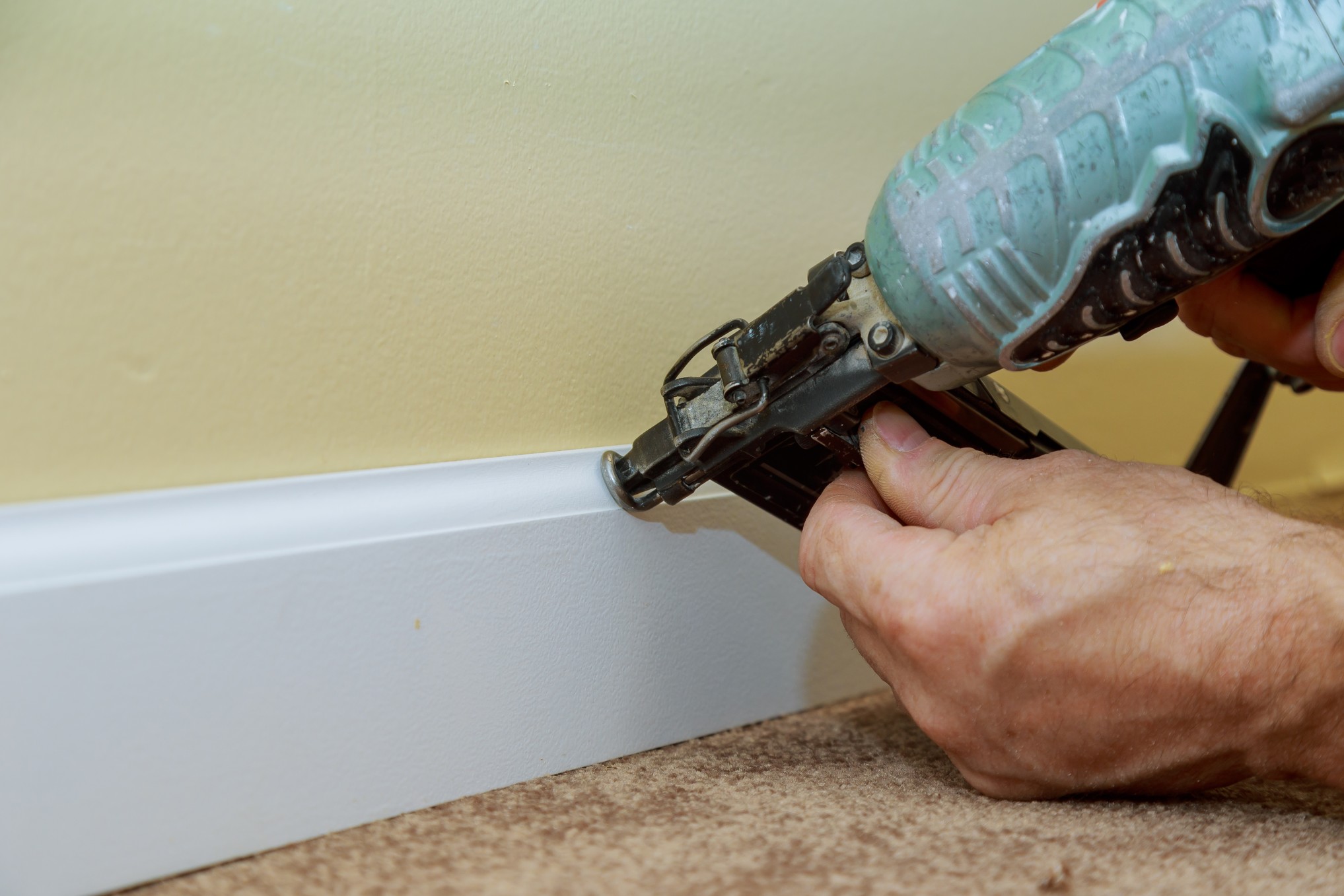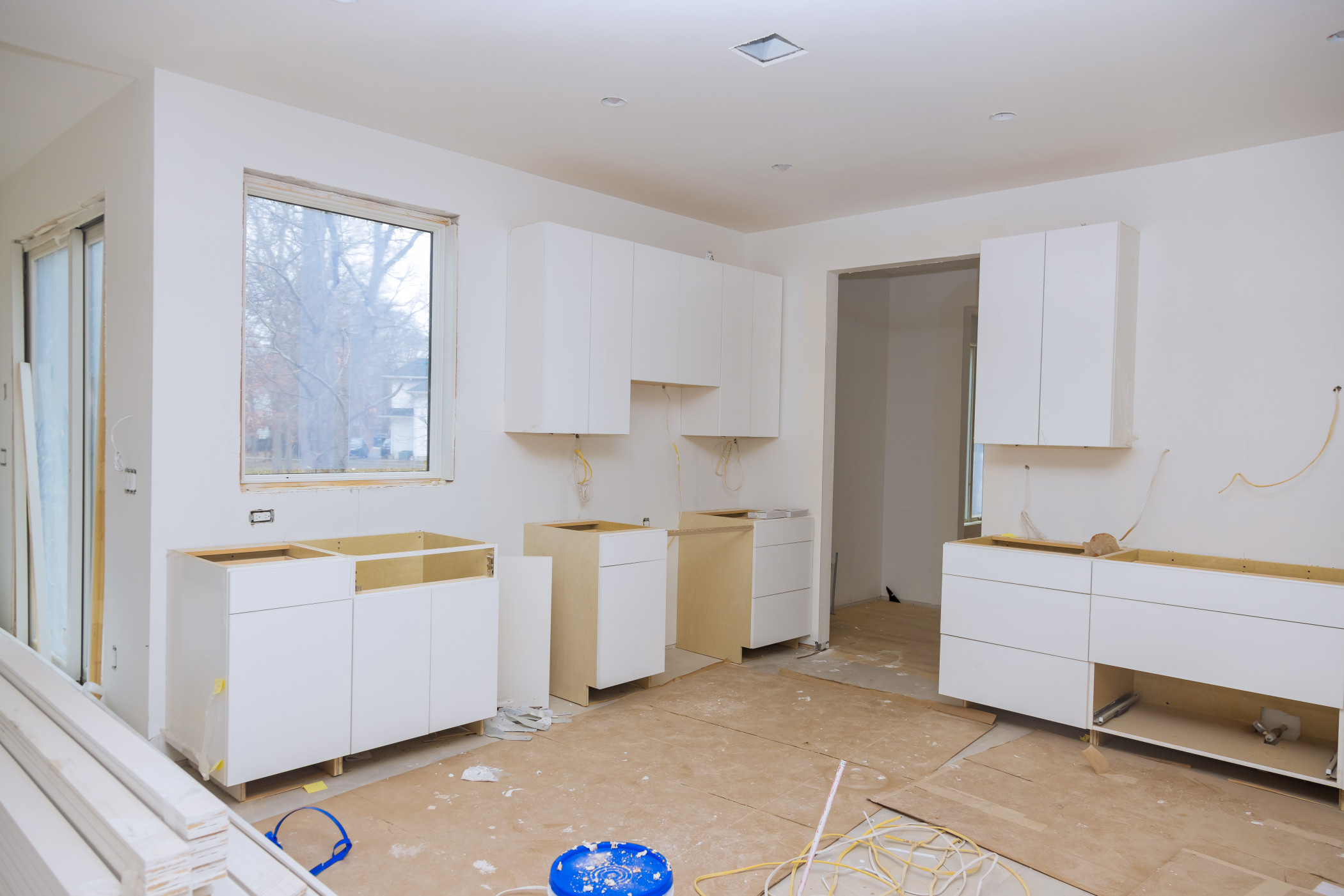 We frequently think of our basement as a location to keep goods and not as a place where we can relax and enjoy ourselves. Our team is on a mission to change this. Your basement should be seen as an extension of your home, and it should be used just like any other area in your house. Whatever your goals are for your basement, whether it's to convert it into an entertainment room for guests or a safe location for your children to play, we can help you make them a reality with our basement remodeling services.
Has it ever dawned on you that you might convert unused space in your house into a livable place? Underpinning or lowering a basement is a procedure that may be used to accomplish this goal. Despite the fact that the majority of homeowners would want to expand their living space, they only have a small piece of land, this is sometimes impossible. The remedy is to have their basement lowered.
Underpinning allows homeowners to create a usable room out of a previously unfinished basement or crawl space by adding more height to the space. It is possible to improve the load capacity of an additional story in your home by lowering the basement level. It may also provide extra support to the foundation or to the foundation walls that are severely cracked.
Are you a homeowner in the Ontario area who wants to have your basement underpinned? If so, we can help. Don't be concerned about a single thing. We've got you covered. Our team can modify your basement via basement lowering in order to provide you with more living space.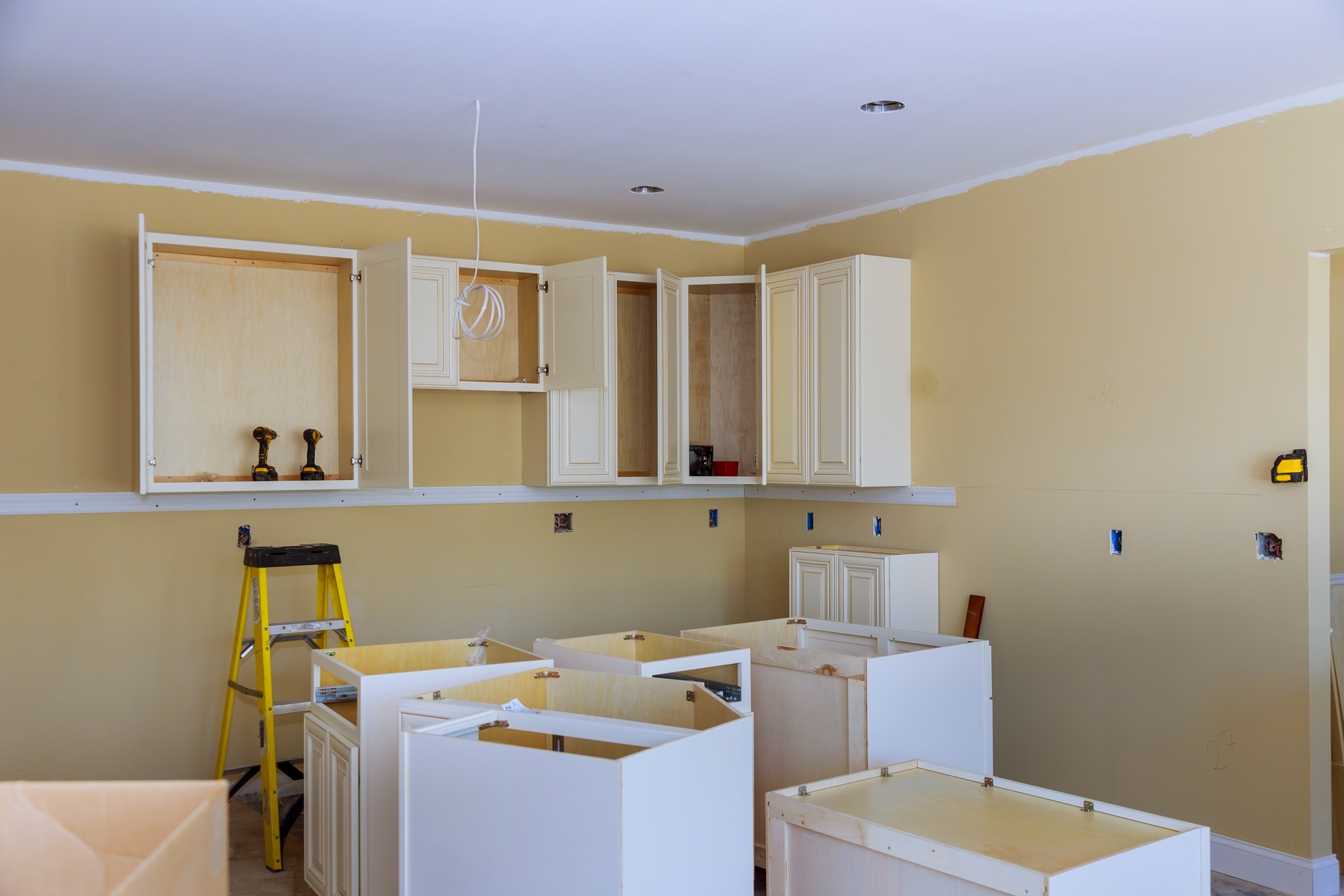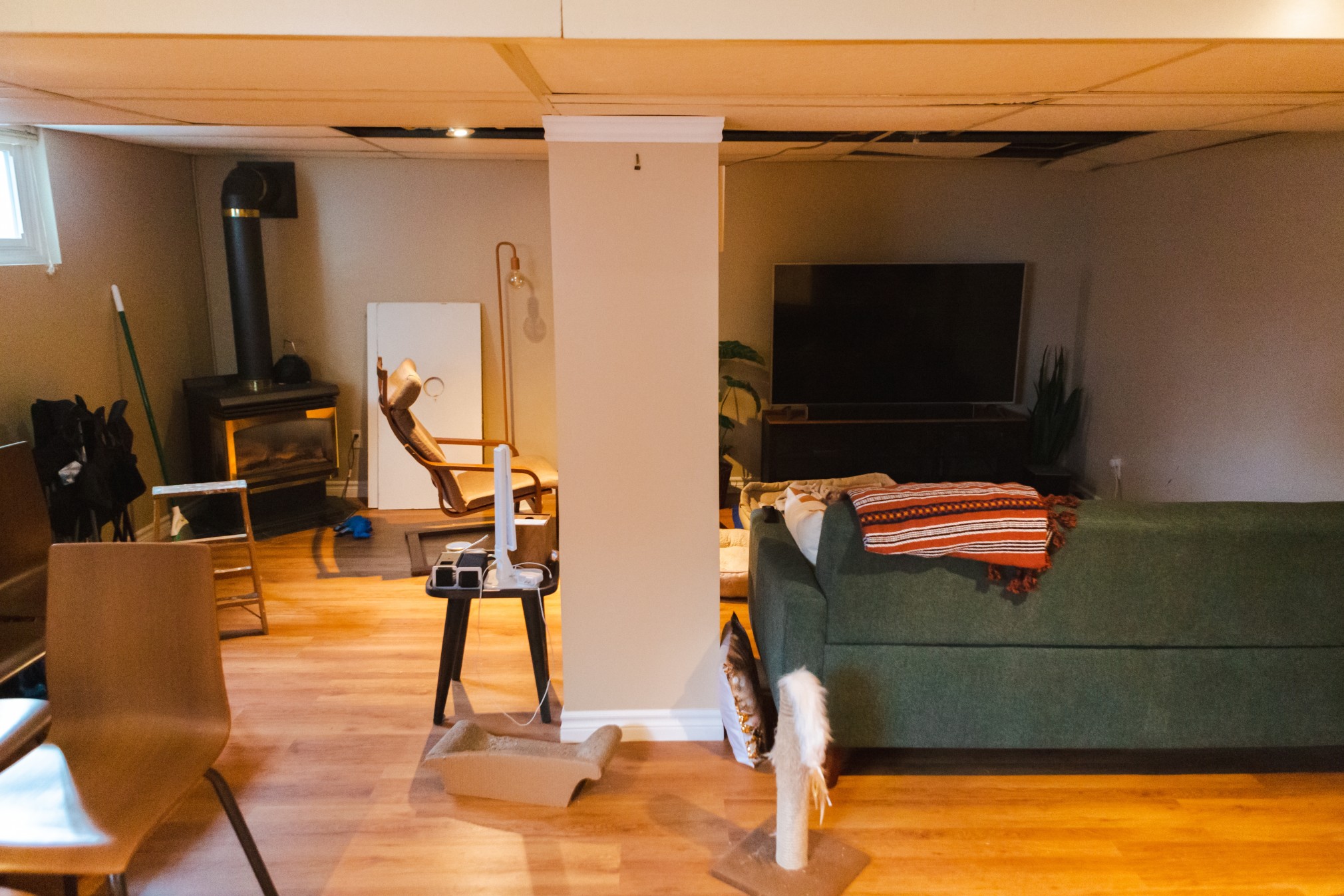 Homes with extra, underutilized basement space have a prepared remodeling project just waiting to be started. Finishing a basement to create an additional room or basement office may increase the value of a property while also providing a location for tenants, relatives, and friends who don't mind living in basements. However, completing a renovation requires meticulous basement renovation design and plans as well as making the appropriate upgrade choices.
Many homeowners consider their unfinished basement to be nothing more than a storage room. Especially when you consider the potential that an unfinished basement has, this is a missed opportunity. By completing your basement, you may transform it into whatever kind of space you need. This may contain anything from an extra bedroom to an entertainment area, a home theatre, or even a private gym to accommodate your needs. Possibilities are almost limitless in this regard. Using our services, we can transform your unfinished basement into a beautiful, usable room that will raise the value of your property.
Our team will discuss your basement renovation ideas with you, which will assist us in bringing your unique vision to reality. Communication and cooperation are the foundations of our work, which is why we will keep you informed at every stage of the restoration, from the planning and design stages to the building stages.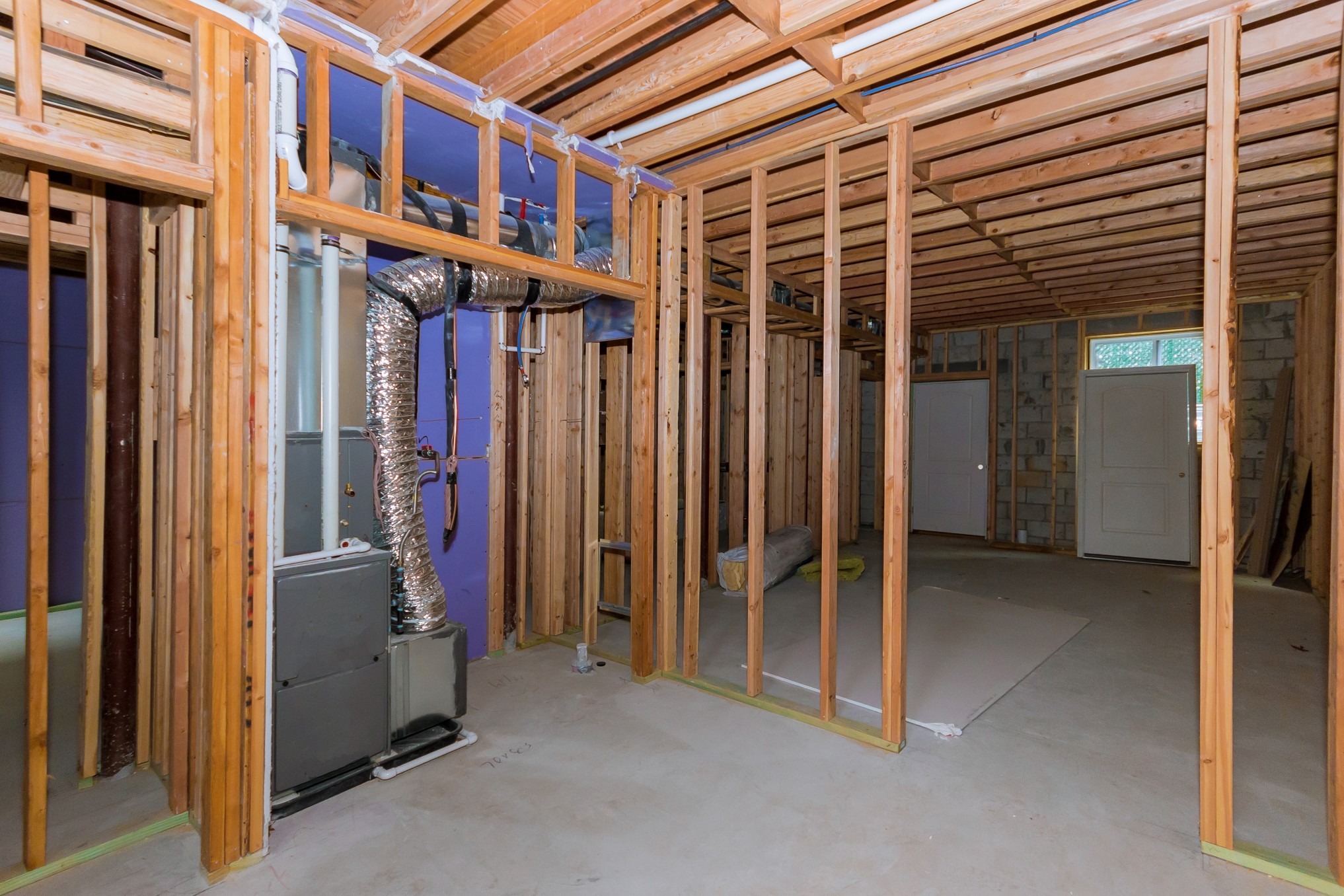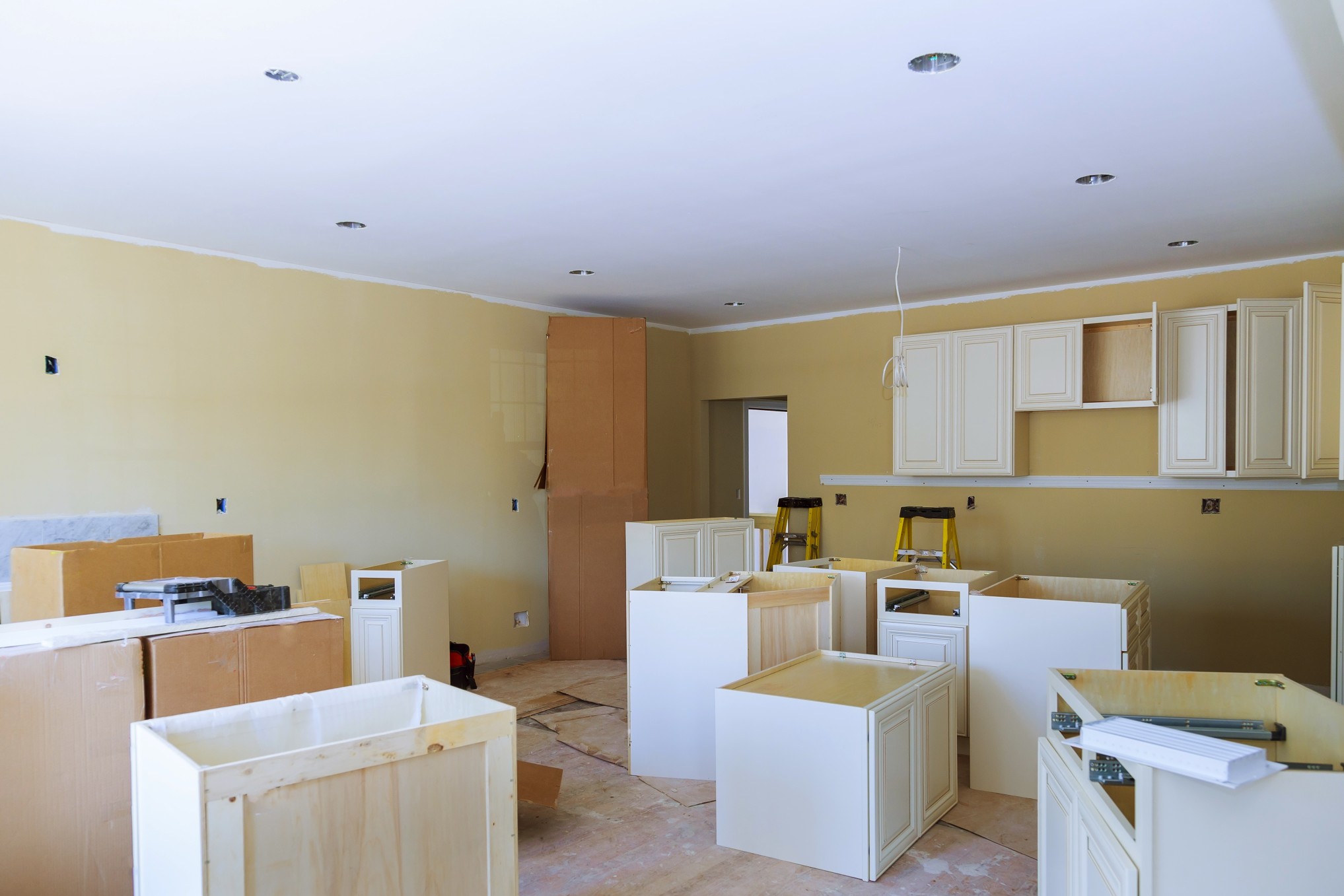 Basement Kitchen Remodel in Toronto
For those who often have little get-togethers with acquaintances as well as weekend get-togethers with family and relatives, having more than one kitchen can come in handy. Fortunately, if you have an underused basement, you may convert it into a basement kitchen or a wet bar/kitchenette at any moment.
You may fill it with all of the features of a typical kitchen and divide it into sections for extra areas such as a small bar or a coffee station if you choose.
We build the best basement kitchens in Toronto
Above all, we endeavor to make every completed basement makeover as hassle- and stress-free as possible. We work on the basis of a completely transparent pricing methodology, which allows us to construct a basement in Ontario for a reasonable price almost every time, keeping the homeowners involved in every step of the process. Pricing includes a comprehensive evaluation of structural underpinning and defects, a 3D representation of your finished basement, all labor, and supplies, garbage removal as well as complete clean-up when the project is completed.
Our dedication to excellence in whatever we do is only surpassed by our level of professional expertise. Our goal is to ensure that each and every customer is completely happy and can confidently suggest us to their relatives and friends. Contact us and get a free estimate.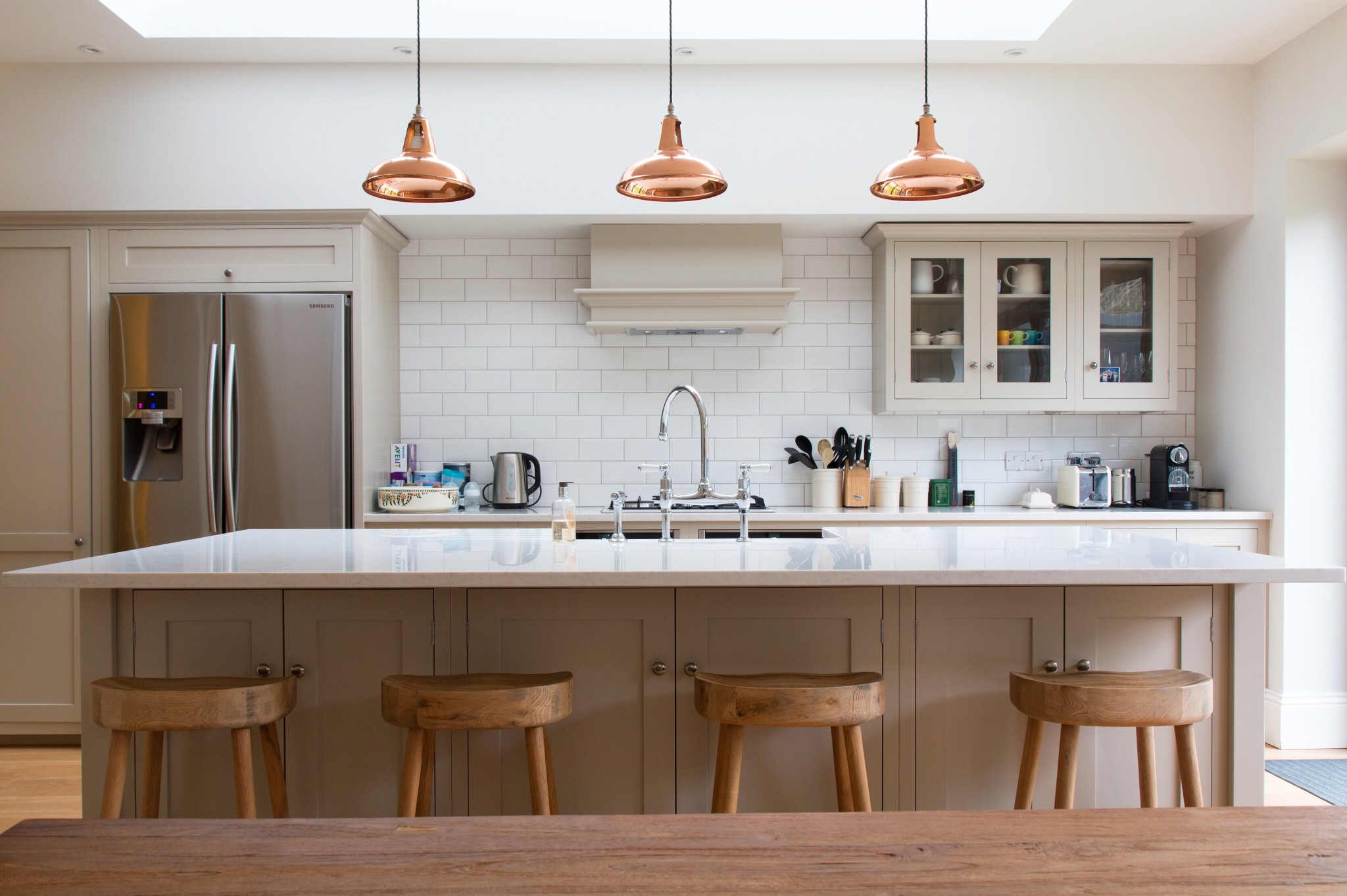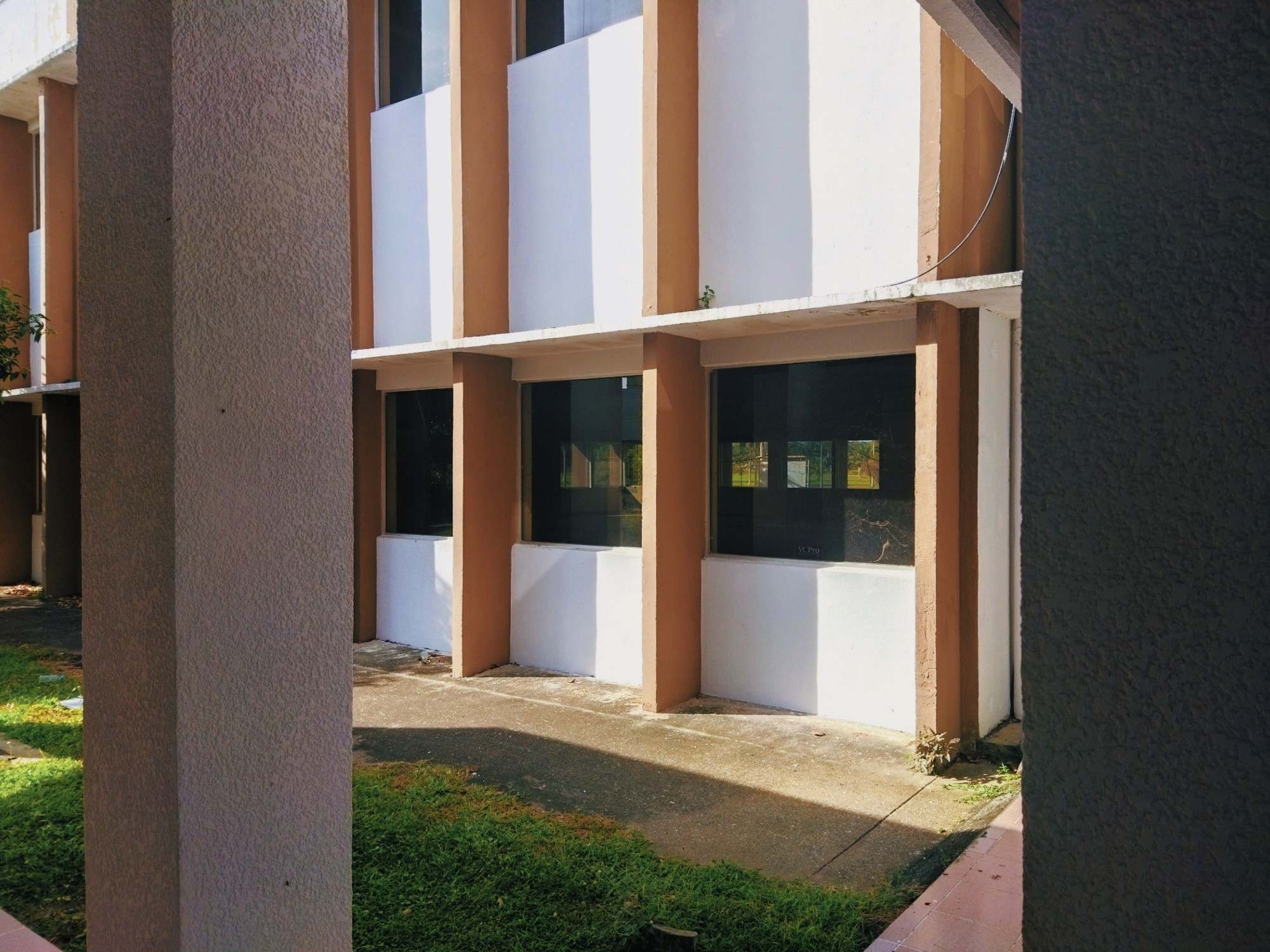 Legal Basement Granny Suites
A legal basement apartment in Ontario is a kind of second dwelling unit that complies with the Ontario Building Code Requirements for Second Units, the Ontario Fire Code, and the zoning by-laws of the local municipality in which it is located.
There's a lot to analyze in that paragraph. It's worth noting that basement apartments are referred to as "Second Units" under the Ontario Building Code, which is perhaps the most crucial thing to remember about them. By eliminating the "Basement" location identifier, the code is able to meet the bare minimum needs for an extra living area, regardless of where it is located inside the property.
The Ontario Requirements for Second Units are only applicable to existing residences that are more than 5 years old at the time of construction. Generally, if your home is less than 5 years old, it is deemed "new" and should be built in accordance with the current Ontario Building Code. It is recommended that you consult with an architect, a planning official, and other specialists in the construction sector in order to do this.
Frequently Asked Questions
How much does it cost to make a kitchen in the basement?
The cost of installing a kitchen in your basement may be as high as $50,000 or more, although it is seldom. If your home is 1000 square feet, your kitchen shouldn't be larger than ten by ten (10 x 10). Buying kitchen cabinets and installing them can range in price from a few thousand or more depending on material selection and your choice of functionality, if not less.
To install a new kitchen, you will need to get city permits. Larger, more complex projects may include designers and architects.
The cost of connecting all the plumbing and electrical for your new kitchen will be minor or substantial. This may include removing flooring and fracturing concrete to connect water and drainage pipes. This work is done by licensed specialists and costs extra. Please hire a professional for long-term satisfaction.
Is it ok to have a kitchen in the basement?
A basement kitchen may be a wonderful area for hosting parties and celebrating important events. There's no need to sprint up and down the steps or worry about making a mess. Your basement refuge will always be accessible for cooking and cleaning without interfering with the rest of your household.
How hard is it to add a kitchen to a basement?
The construction components of a basement kitchen installation might be difficult to do on your own, and in most locations, licensed specialists are necessary to handle the electrical work, gas, and plumbing work, making the notion of hiring a basement renovation contractor or firm desirable to save money and time.
Does a basement kitchen add value?
A house with a renovated basement kitchen is more valued than a home without one. Money invested in a basement kitchen will provide a return on investment of up to 85 percent of the amount spent on the major renovation project. If you decide to sell your house, the additional amenities, such as a wet bar, appliances, storage space, and other home repairs will improve the resale value of your property.
How do I build a basement kitchenette?
When renovating a basement kitchen, it is necessary to take a number of safety precautions. Because there will be cooking going on, you must make certain that the room has enough ventilation. Additionally, smoke alarms should be put in the kitchen, just as they would be in a conventional home kitchen, to prevent any future problems. Ventilation is one of the most critical components to consider when designing your basement kitchen, and it should be addressed early on. Using a hood range in your kitchen may assist in removing moisture, smells, and smoke from the air. When working on your basement kitchen design, professionals can assist you in ensuring that you have enough ventilation.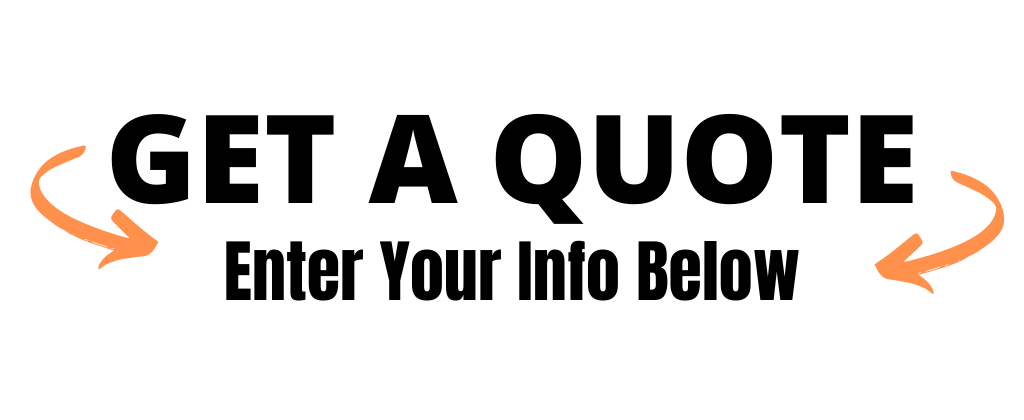 Water Falls shower, yes finally. Thank you we love the new shower and remodeled bathroom in ensuite.
We now have a "spa" like experience in our new renovated bathroom. We are thrilled with the outcome. Thanks to your team for such a great job.
So happy we remodeled our ensuite bathroom. The guys/team at Bathroom Renovations Toronto we very good to deal with. Appreciate the excellent service.
We are super happy with our bathroom renovation. Would highly recommend this company.
Dominick Martin
2021-11-15
They are professionals. The job was completed on time as quoted. Thanks
This was an excllent service. Thank you!
Beautiful work done by Bathroom Renovations Toronto on my master ensuite. Thank you for helping me make my dream bathroom come true!
About Toronto
Toronto is the most populous city in Canada and the capital city of the Canadian province of Ontario. With a recorded population of 2,794,356 in 2021, it is the fourth-most populous city in North America. The city is the anchor of the Golden Horseshoe, an urban agglomeration of 9,765,188 people (as of 2021) surrounding the western end of Lake Ontario, while the Greater Toronto Area proper had a 2021 population of 6,712,341. Toronto is an international centre of business, finance, arts, sports and culture, and is recognized as one of the most multicultural and cosmopolitan cities in the world.Indigenous peoples have travelled through and inhabited the Toronto area, located on a broad sloping plateau interspersed with rivers, deep ravines, and urban forest, for more than 10,000 years. After the broadly disputed Toronto Purchase, when the Mississauga surrendered the area to the British Crown, the British established the town of York in 1793 and later designated it as the capital of Upper Canada.
Neighborhoods in Toronto, Ontario